Many misleading and false posts surrounding the developments in Ukraine since Russia's invasion are circulating online. Social media platforms have become the gateway not just for spreading the useful and correct information but also false or misleading content online as more and more people consume their daily dose of news and updates on Ukraine and Russia through this medium. Amidst this barrage of misinformation, a video allegedly showing a young Ukrainian girl confronting an armed Russian soldier has gone viral on TikTok. Newschecker found that this video is being shared in a false context.
TikTok user sumanpaudel12 posted a video, which shows visuals of a young girl yelling at an armed soldier and raising her fist. Text superimposed on the video reads, "This 12-year-old girl's confrontation with a Russian soldier has reduced the world to tears. Who else doesn't love their country? Sorry little girl."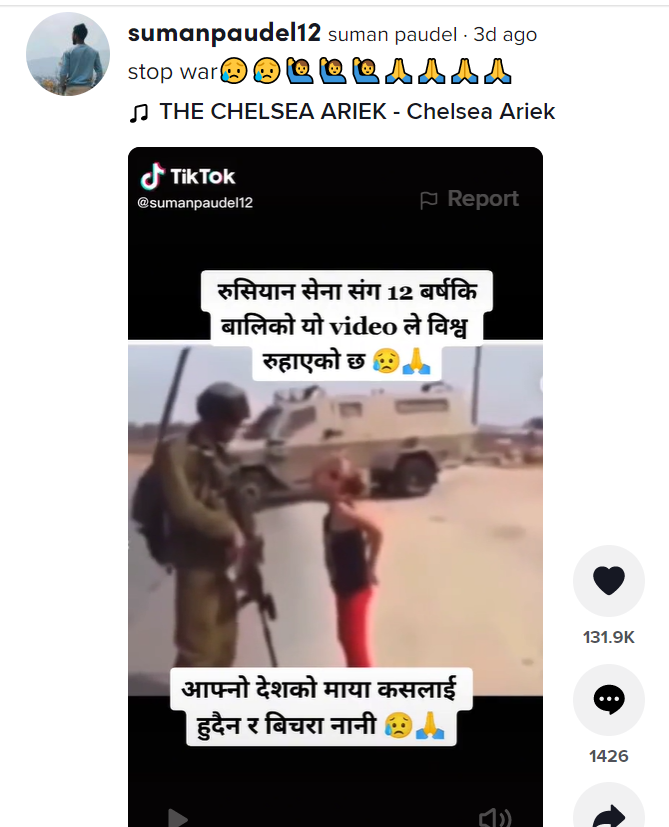 The video posted on March 2 spread quickly, garnering 131.9k likes and 1,699 shares, while 1,426 people had commented on the post until the time of publishing this article.
At least 536 civilians, including at least 13 children, have reportedly been killed since Russia launched its offensive on Ukraine on February 24, although researchers warn the real number could be much higher.
Latest reports suggest that Russian troops have occupied Ukraine's largest nuclear power plant, where a fire that had threatened potential disaster was extinguished in the early hours of Friday morning, CNN reported quoting Ukraine's nuclear regulator.
Fact Check /Verification
To check the veracity of the claim made in the video, Newschecker conducted a google reverse image search by taking key-frames from the viral video that gave us several results using the similar photo resembling the viral video.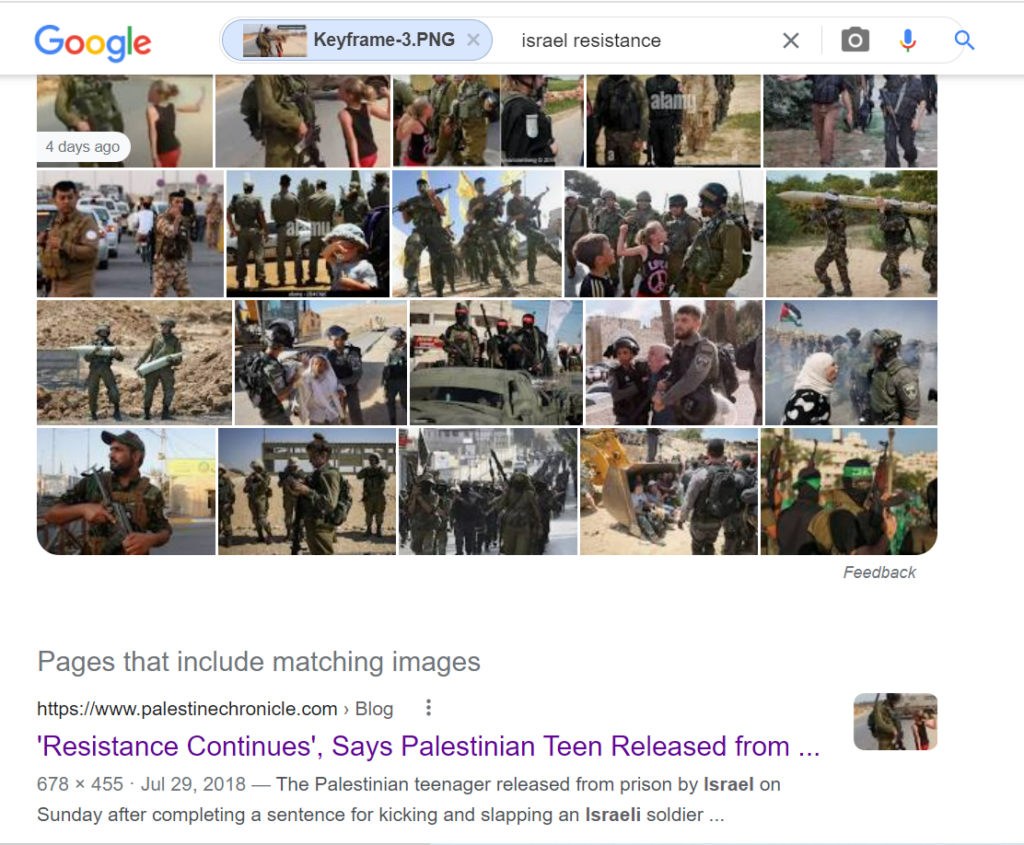 The Palestine Chronicle's article dated July 19, 2018 showed an image which was indistinguishable from the one in the viral video. The article, reporting about the release of Ahed Tamimi, a 17-year-old Palestinian teenager, from prison by Israel after finsihing time for kicking and slapping an Israeli soldier. She became famous in 2012 after she confronted an Israeli soldier shortly after her brother was detained.

Taking a clue from this article, we continued our search on YouTube with 'Palestinian girl Ahed Tamimi' as keywords and found a video published on the platform in December 2012. The viral footage showed Tamimi's reaction after Israeli soldier had arrested Tamimi's brother. Here is the video posted on YouTube channel of Nokta Group.
Conclusion
The viral video showing a girl confronting an armed soldier has nothing to do with the ongoing Russia-Ukraine conflict, and the 2012 footage from West Bank Palestine is falsely shared as fresh incidents from Ukraine.
Result: False context/ False
Our Sources:
The Palestine Chronicle
Time
The Guardian
YouTube
---
If you would like us to fact check a claim, give feedback or lodge a complaint, email us at checkthis@newschecker.co You can also visit the Contact Us page and fill the form.