The history of medicines dates back to the beginning of human civilizations and most cultures have used plant-based traditional medicines. Plants have been called "man's first medicines", with evidence of their use for medicinal purposes dating back some 60,000 years ago.
Despite the universal acceptance of modern medicine, traditional medicines remain popular. A study published in 2014 claimed that herbal medicinal products usage "increased tremendously over the past three decades with not less than 80% of people worldwide relying on them for some part of primary healthcare."
The huge market for Ayurveda and Traditional Chinese medicines also lends credence to the fact that they are still very popular, though some people brush aside traditional medicines as quackery for lack of proper scientific research and evidence.
Recently, a video showing Silverberry plants is being widely shared on social media. The accompanying audio clips claim that "the plants possess the capacity to reduce cancer-causing cells."
Fact Check Verification:
Scientists across the world have tried to ascertain whether the silverberry plant can be used to treat or prevent cancer. As we tried to establish the authenticity of the claim made in this video on TikTok, we came across many such studies.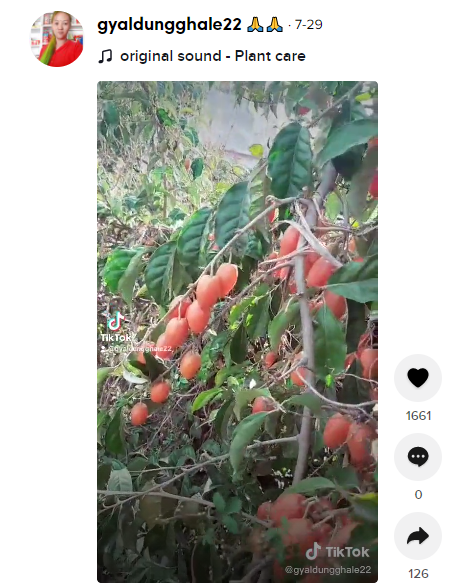 A study conducted by scientists at South Korea's Hannam University and published by UN's Food and Agriculture Organisation found that "extracts of cherry silver berry may contribute to suppressing cancer growth". The study found that extracts from this fruit inhibited the growth of cancerous cells and reduced inflammation. They concluded that "natural products used as oriental medicine have the possibility to control tumour cell growth."
Does Silverberry Plant Prevent Cancer?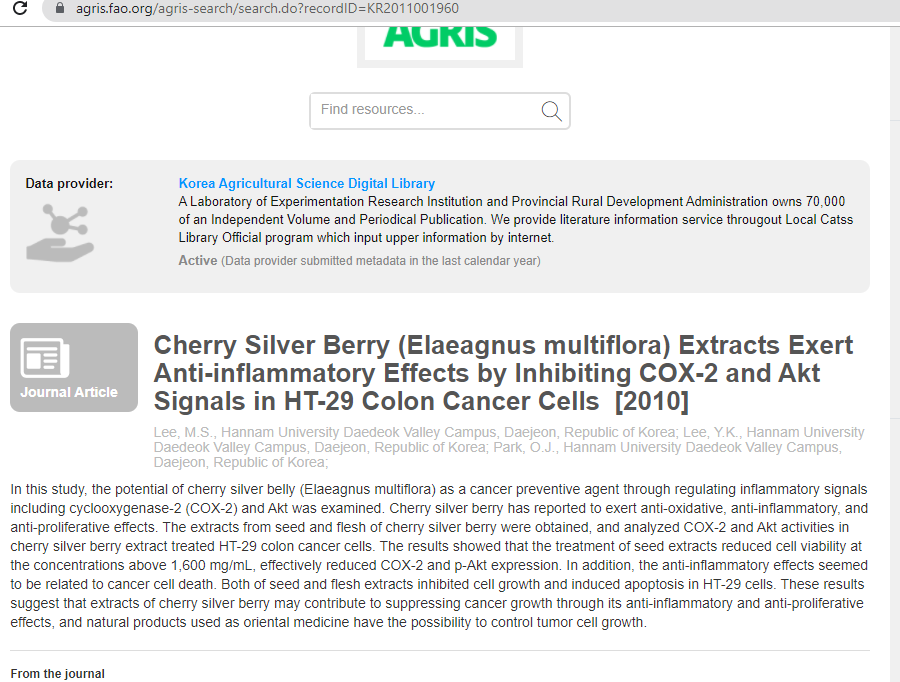 The silverberry fruit shown in the video is a species of Elaeagnus multiflora, native to China, Korea, and Japan. Other scientific researchers have shown that this fruit extract contains fatty acids, which are considered immune nutrients and are commonly used in the nutritional therapy of cancer patients. The viral video on Tiktok appears to promote the cultivation of cherry silverberry as the audio talks about its value in controlling cancer-causing cells.
Cancer is a disease in which some of the cells in the human body grow uncontrollably and spread to other parts of the body. Modern medicine offers surgery, chemotherapy, and radiation as the scientifically acceptable line of treatment for this disease.
Dr Sachin Shakya, Oncologist at Nepal Cancer Hospital, told Newschecker that they have not been using or prescribing any medicines based on silver berry plants as there is "no concrete evidence" that its fruit prevents cancer.
It is not only the practitioners of modern medicines but also the people trained in traditional Ayurveda aren't sure about the efficacy of silverberry plant in treating cancer.
Dr Shyam Mani Adhikari, a retired professor of Pharmacology at Central Ayurveda Vidyapeetha, Dang, Nepal, told Newschecker that while "the risk of developing certain types of cancer can be reduced by eating healthy and adopting a healthier lifestyle … no such plant or fruit has been used in Ayurveda for the treatment of cancer.
Silverberry plants are available in Nepal's commercial nurseries, and for the time being, people are jumping onto the bandwagon to buy anything aggressively marketed as beneficial.
Conclusion: The claims made in the video that silverberry plants possess the capacity to prevent cancer-causing cells is partially true. However, its use for treatment is still not officially prescribed by medics.
Result: Misleading.
Our Sources:
---
If you would like us to fact check a claim, give feedback or lodge a complaint, email us at checkthis@newschecker.co You can also visit the Contact Us page and fill the form.