Starring actor Yash, Kannada movie KGF Chapter 2 has been faring well among Nepali audiences since it hit the theatres on April 14, 2022. Reports from India suggest that the sequel is storming box offices across the world riding on the wave of rave reviews of the blockbuster's first iteration released in 2018. In this context, a video claiming that Yash and Bollywood star Sanjay Dutt have arrived in Kathmandu to promote the film is going viral among Nepali TikTok users. Newschecker found this claim to be false.

TikTok user @princethapa_official posted a video, which shows visuals of Bollywood star Sanjay Dutt and Kannada actor Yash waving at their fans. Nepali text superimposed on the video reads, "Yash and Sanjay Dutt have arrived in Nepal." English text on the video claims that Yash and Sanjay Dutt are in Kathmandu.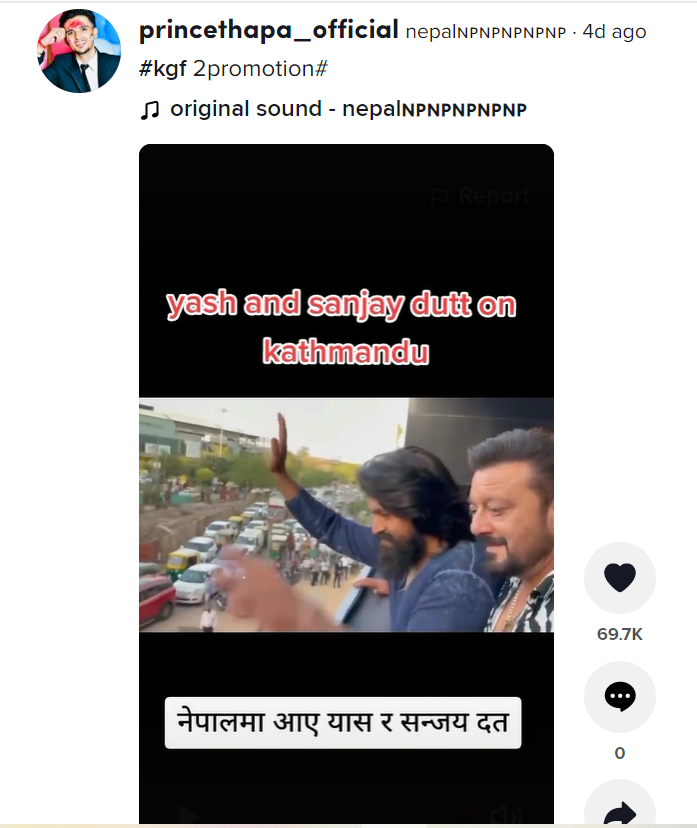 The video posted on April 15 has garnered 69.7 likes and was shared by 267 users until the last count, indicating the virality of the post.
Fact Check /Verification
To check the veracity of the claim made in the video, Newschecker searched for news reports about Yash and Sanjay Dutt's visit to Nepal for the promotion of KGF Chapter 2, but could not find anything about the artists' Nepal visit.
Then, we took a few keyframes from the viral video and conducted a google reverse image search on one of the frames which showed us several results.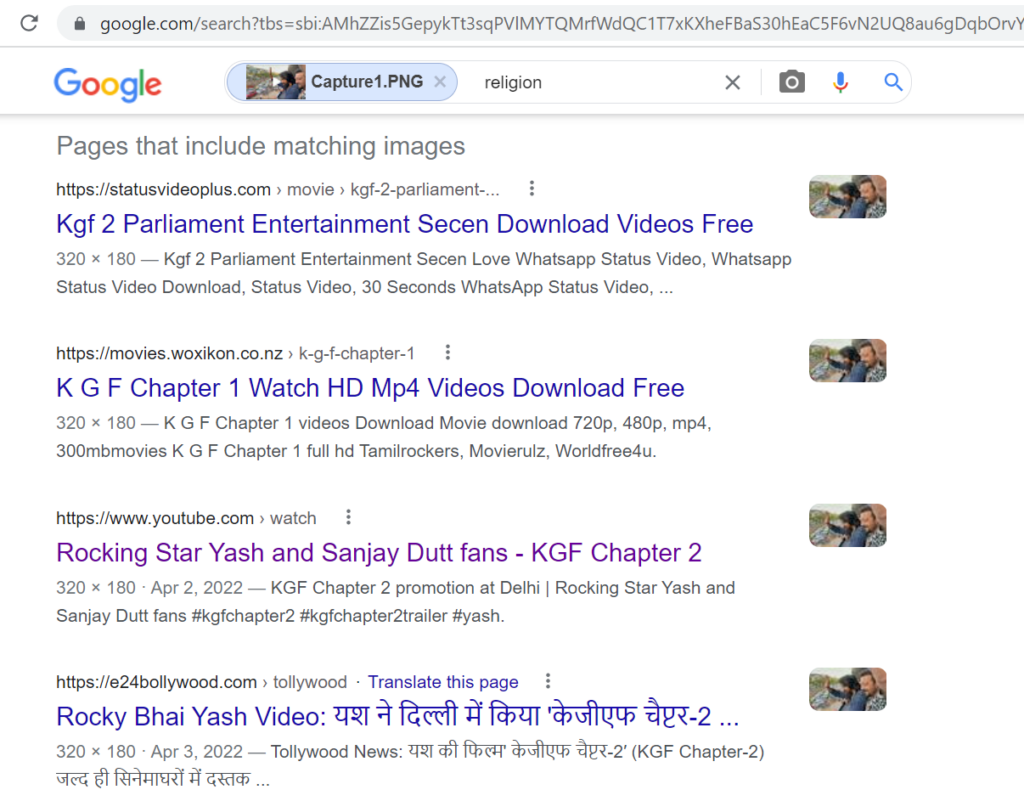 On examining a short video posted by YouTube Channel named Rocking Star Yash on April 3, 2022, showing visuals of Dutt and Yash during a promotion of the movie in New Delhi we found visuals from 0.30-minute timestamp matching the viral video. We checked another link shown by the reverse image search and found the same video uploaded in e24bollywood.com. Thus, our findings make it clear that the viral video shared footage from the movie's promotion in New Delhi.
Conclusion
The viral video claiming to show Kannada artist Yash and Bollywood star Sanjay Dutt waving at fans in Kathmandu is shared with a false context, the video actually shows artists Yash and Dutt during a promotion of their blockbuster film in New Delhi.
Result: False Context/ False
Sources
---
If you would like us to fact check a claim, give feedback or lodge a complaint, email us at checkthis@newschecker.co You can also visit the Contact Us page and fill the form.