Lionel Messi-inspired Argentina clinched the FIFA World Cup trophy in Qatar after beating France in a sensational final. The victory was a perfect capping off for a dazzling career of the Argentine superstar and the only feather missing in his cap.
Against this backdrop, there are media reports that the Central Bank of the Republic of Argentina has proposed putting Lionel Messi's picture on their 1,000 pesos banknote to mark their nation's historic World Cup triumph. Taking a cue from these unconfirmed reports, some Nepali news portals and social media users have widely shared an image of 1000 pesos featuring Lionel Messi and his signature, claiming that the South American nation has released a bank to honour Messi upon his arrival. Newschecker found the claim shared with a missing context.
Nepali online portal Nepalkhabar.com posted a news titled 'Argentina has issued a bank note featuring an image of star footballer Lionel Messi'. The news posted on December 21 has been widely shared and people are falling for it. The news article goes on to claim that the bank note released to honour the contribution of Messi to win the FIFA World Cup trophy also has the signature of Messi.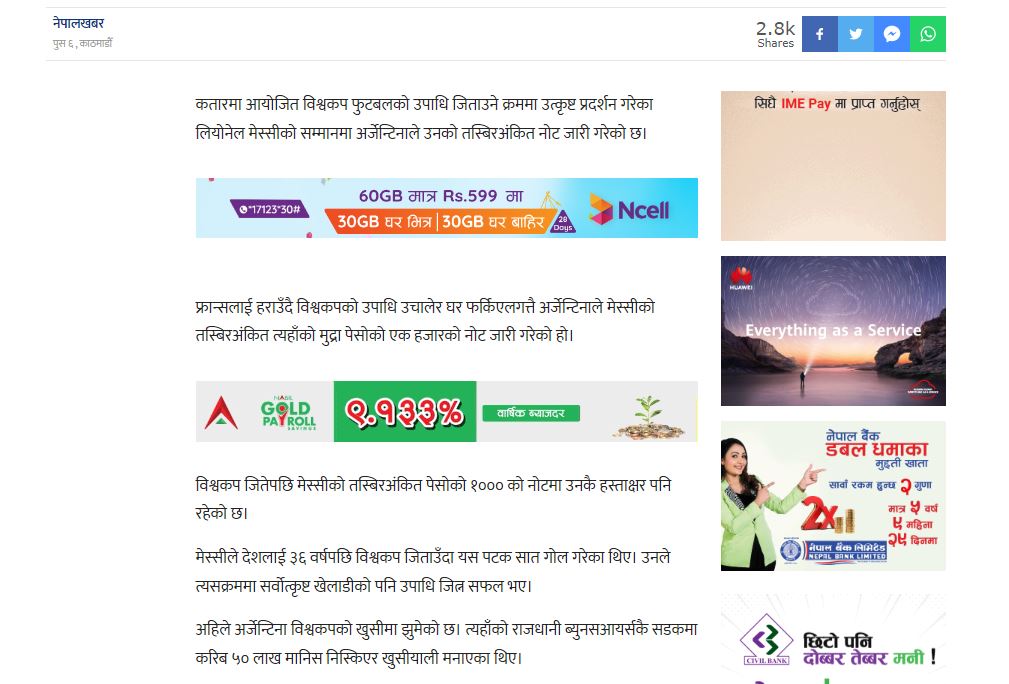 Similarly, Facebook page NEB Result posted an image of 1000 pesos with the image of Lionel Messi on it. The post has garnered 5.2k reactions, 162 shares and 165 users have commented on it until the time of publishing the article.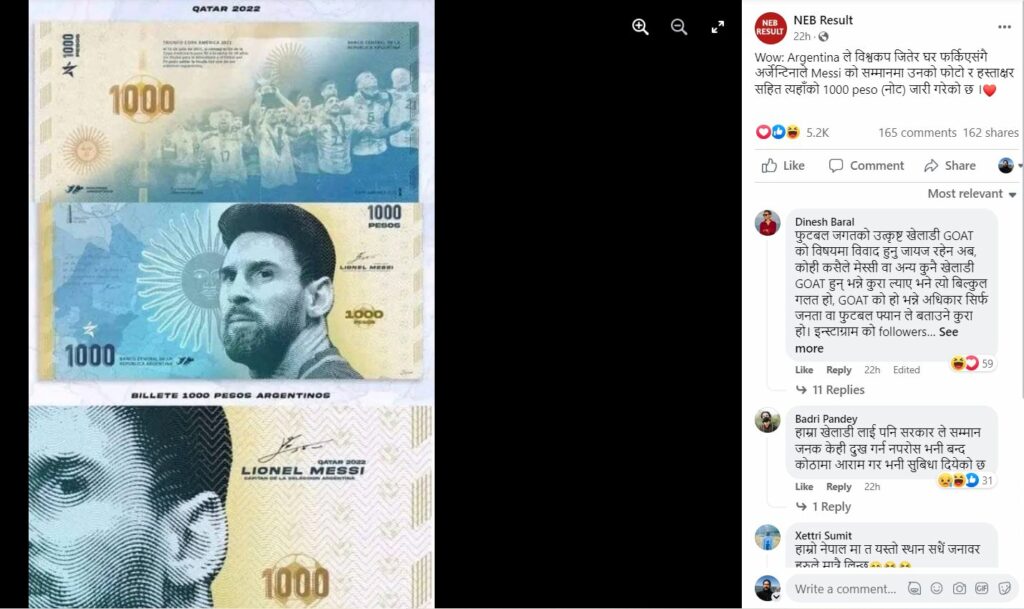 Fact Check /Verification
To check the authenticity of the claim made in the viral video, Newschecker conducted a search on google using relevant keywords such as 'Lionel Messi to be featured on Argentina banknotes' which threw up several news articles. On checking a news article titled 'Lionel Messi could adorn news banknotes in Argentina' published on football-espana.net, we found that the officials of Argentina's financial governing body are looking to mark their nation's historic World Cup triumph. The article has embedded a twitter post of SPORTbible, attributing El Financiero newspaper.
On checking the website of Financiero with the help of google translate, we found that Argentina is considering Messi's face on a thousand peso bill.
The article further reads, "And before you think otherwise, this option was 'jokingly' proposed by members of the Argentine Central Bank, although the most enthusiastic directors, such as Lisandro Cleri, a fervent supporter of Boca Juniors , and Eduardo Hecker, a follower of Independiente , agreed on that a banknote with this design would awaken the collecting spirit of Argentines."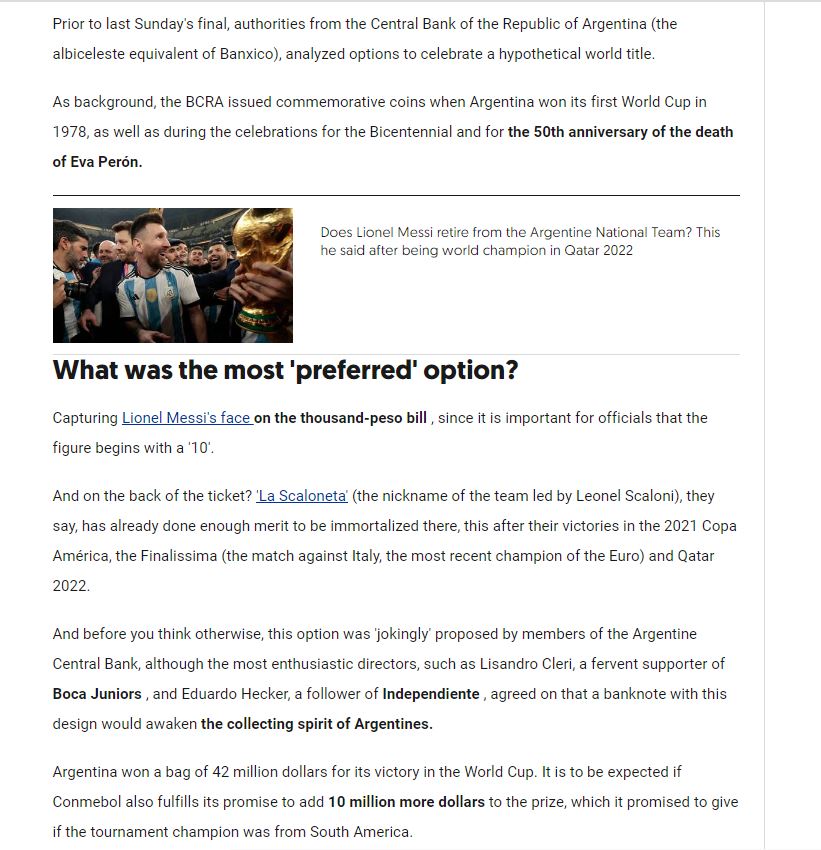 We also found another article published on The Irish Sun online that also cited El Financiero as the source for its report.
However, we didn't not find any news articles confirming that Argentina has released new banknotes in honour of Lionel Messi.
Argentina's Central Bank had introduced commercial coins to commemorate the country's first of their three World Cup triumphs back in 1978.
Conclusion
Though Argentina's Central Bank is reportedly considering putting the image of Messi on its bank notes, the claim that the South American nation has issued a 1000-pesos bill featuring the star footballer is missing context.
Result: Missing Context
Sources
---
If you would like us to fact check a claim, give feedback or lodge a complaint, email us at checkthis@newschecker.co You can also visit the Contact Us page and fill the form.