As the seventh anniversary of the devastating earthquake that struck Nepal in 2015 April draws close, a video claiming to capture the moment when a fresh quake struck Nepal recently is going viral among TikTok users in Nepal. Newschecker found that the viral footage shows the 2015 earthquake, and is being shared with a false context.
TikTok user @kingarjun82 posted a video, which shows visuals of temples shaking and clouds of dust rising during an earthquake. Text superimposed on the video claims, "An earthquake jolts Kathmandu, 28 March, 2022."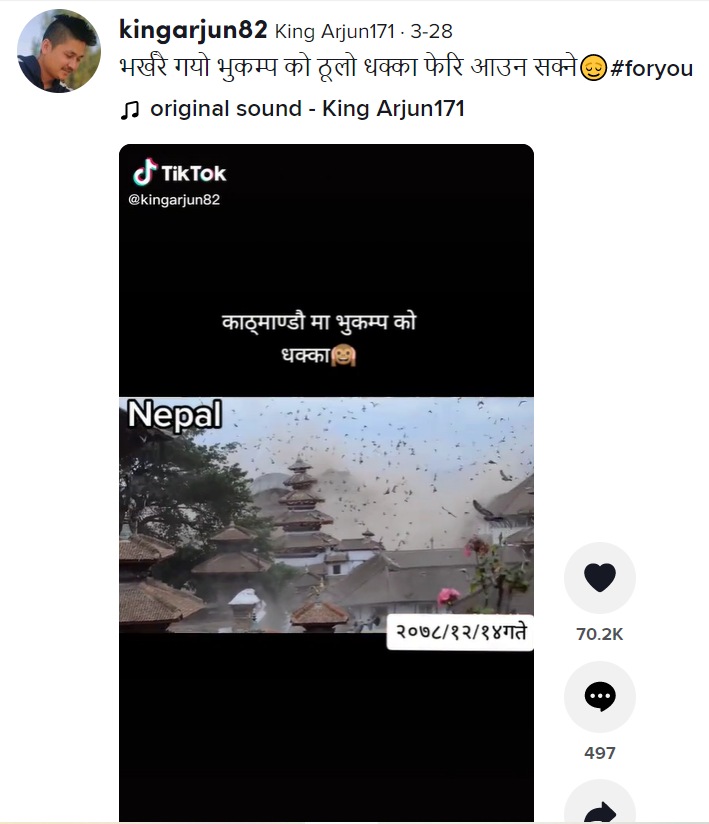 The video posted on the same date has garnered 70.2k likes, 1059 shares and 497 people have commented on it.
Deadly 2015 earthquake that struck Nepal
A 7.8-magnitude earthquake struck Nepal on April 25, 2015, killing around 9000 people. The quake with its epicentre in Barpak of Gorkha district, near Kathmandu, left millions of people homeless, and destroyed more than 600,000 structures including centuries-old temples, historic palaces and monuments in Kathmandu and other nearby towns.
Fact Check /Verification
To check the veracity of the claim made in the video, Newschecker looked up the website of Nepal Earthquake Monitoring and Research Centre. The latest earthquake in Nepal recorded by the website was on 23 March, 2022, and had a magnitude of 4.2 on the Richter scale, and its epicentre was in the Taplejung district in eastern Nepal.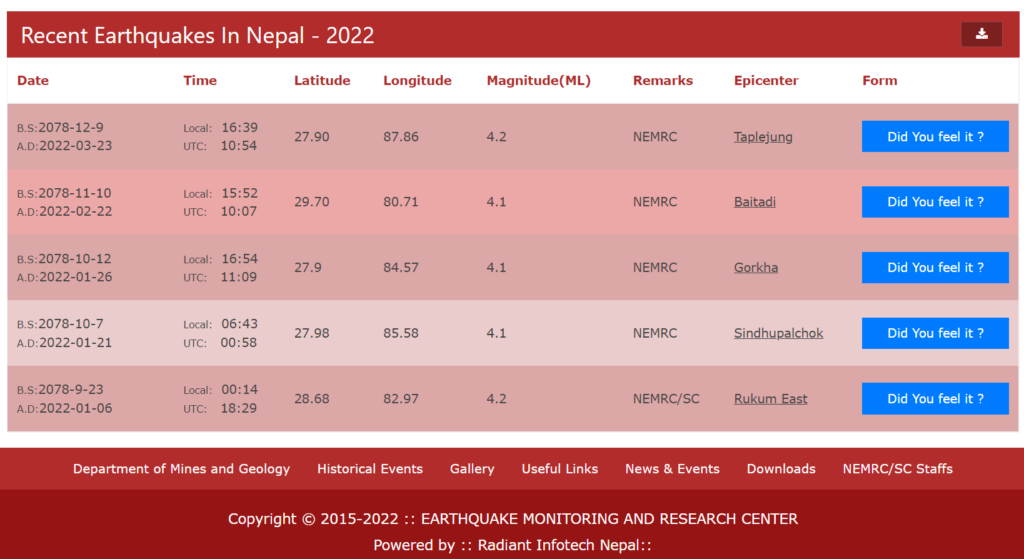 Thus, we understand that the claim of an earthquake striking Nepal on March 28 is not true.
Further, to find the source of the video used in the viral clip, we conducted a Google reverse image search on one of the key-frames from the viral video which led us to several reports that carried images matching keyframes in the viral video.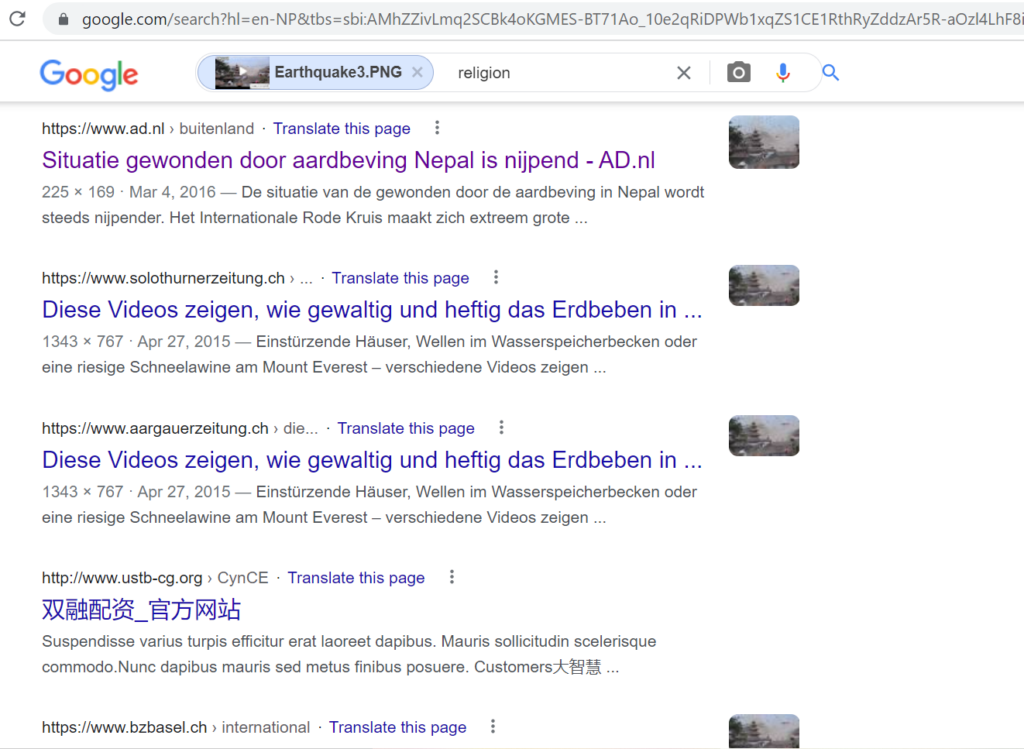 A report on Luzerner Zeitung, a German daily newspaper from Switzerland, revealed that the video showed Kathmandu Durbar square when the devastating earthquake struck Nepal on April 25, 2015.
On further conducting a keyword search for the terms 'earthquake Kathmandu Durbar Square', Newschecker found a video posted by Richard Paris matching the viral video that was posted on April 29, 2015. Two minutes and fifteen seconds into the video, we see the same footage as seen in the viral video.
Thus, our findings make it clear that the viral footage is from April 25, 2015 when Nepal was struck by a huge quake.
Conclusion
An old video showing the Durbar square in Kathmandu during the devastating earthquake of Nepal April 2015, is being shared as visuals of a fresh earthquake that struck Nepal.
Result: False Context /False
Sources
Nepal Earthquake Monitoring and Research Centre
Luzerner Zeitung
YouTube
---
If you would like us to fact check a claim, give feedback or lodge a complaint, email us at checkthis@newschecker.co You can also visit the Contact Us page and fill the form.