A video allegedly showing a rescue operation after an aircraft crashed in Kathmandu, has gone viral on TikTok. The caption accompanying the video claimed that 59 persons onboard the ill-fated aircraft died. Newschecker found that the video is old and unrelated.
TikTok user @its_me_roshan556 posted a video showing visuals of Nepal Army personnel responding to a fire incident on a plane apparently after a crash. Text superimposed on the video reads, "Nepal Army in rescue operation, all 59 persons including a doctor died in the crash."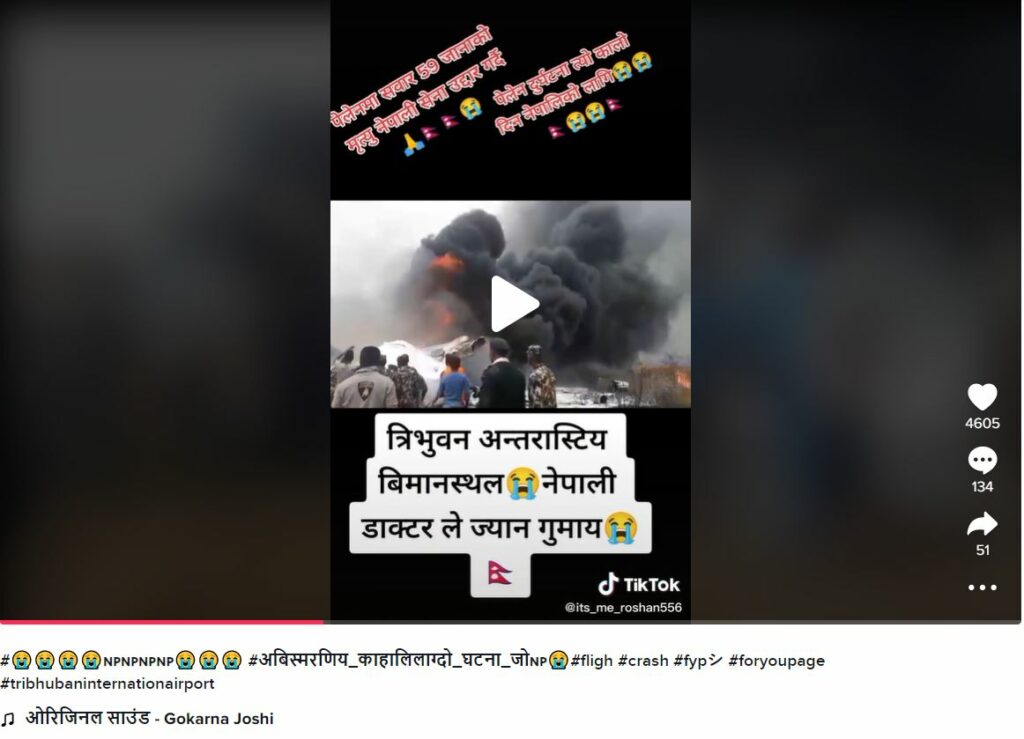 The video posted on August 30 has garnered 4616 likes, 51 shares and while 134 people have commented on it until the last count.
Fact Check /Verification
To check the authenticity of the claim made in the viral video, we conducted a keyword search on the words "Nepal plane crash 59 dead" but were unable to find any recent reports that matched our claim.
Newschecker further split the video into several key frames and conducted a reverse image search on each of them. However, the searches didn't yield any results. Then we conducted a search on google and found an image bearing resemblance to the frames in the viral video. The image was posted in a BBC news report about the crash of a US-Bangla plane at Tribhuvan International Airport in Kathmandu in March 2018.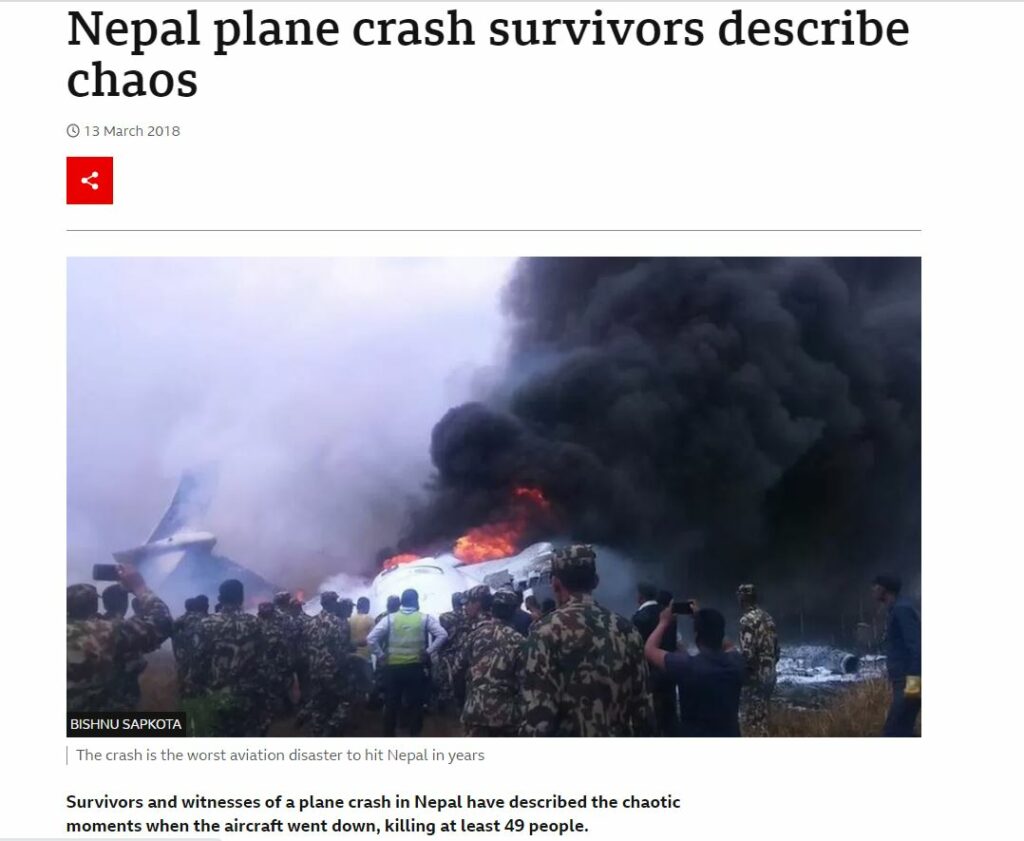 Taking the BBC report as a clue, we searched YouTube using keyword 'US Bangla Crash' and found a video whose thumbnail image matched the frame from the viral video. The video showing the US-Bangla air crash was published in the YouTube channel of Sahi News on March 12, 2018. However, the frames of the video footage do not match the viral video.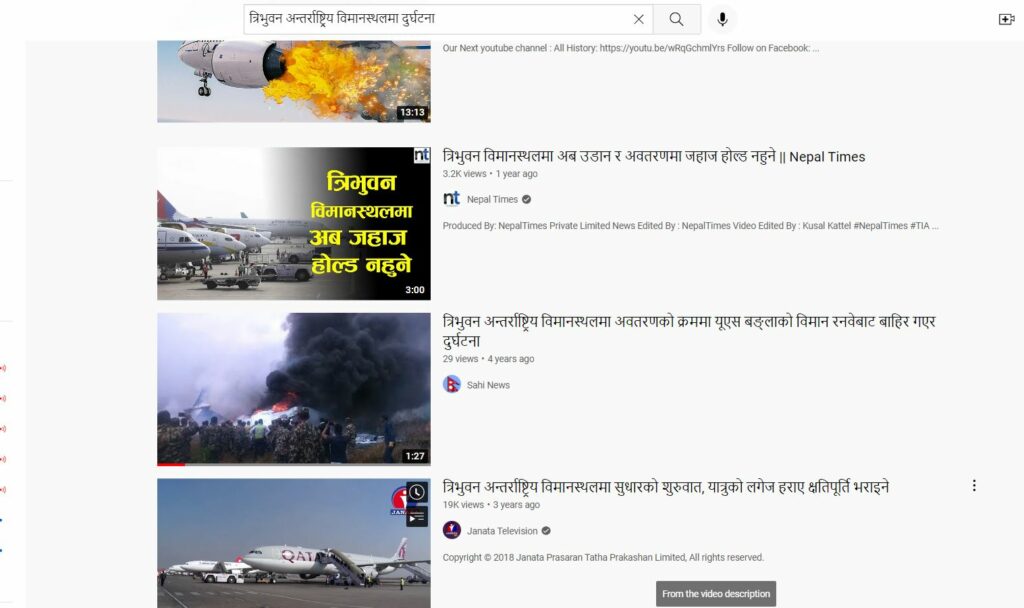 Further, we also found a news report on ABC News carrying the same image which matches the viral video frames. On comparing the images published in the BBC News, ABC News and a frame from the viral video, we can say that the viral video shows footage of Nepal Army personnel in rescue operation after the US-Bangla plane crashed at Kathmandu Airport in 2018.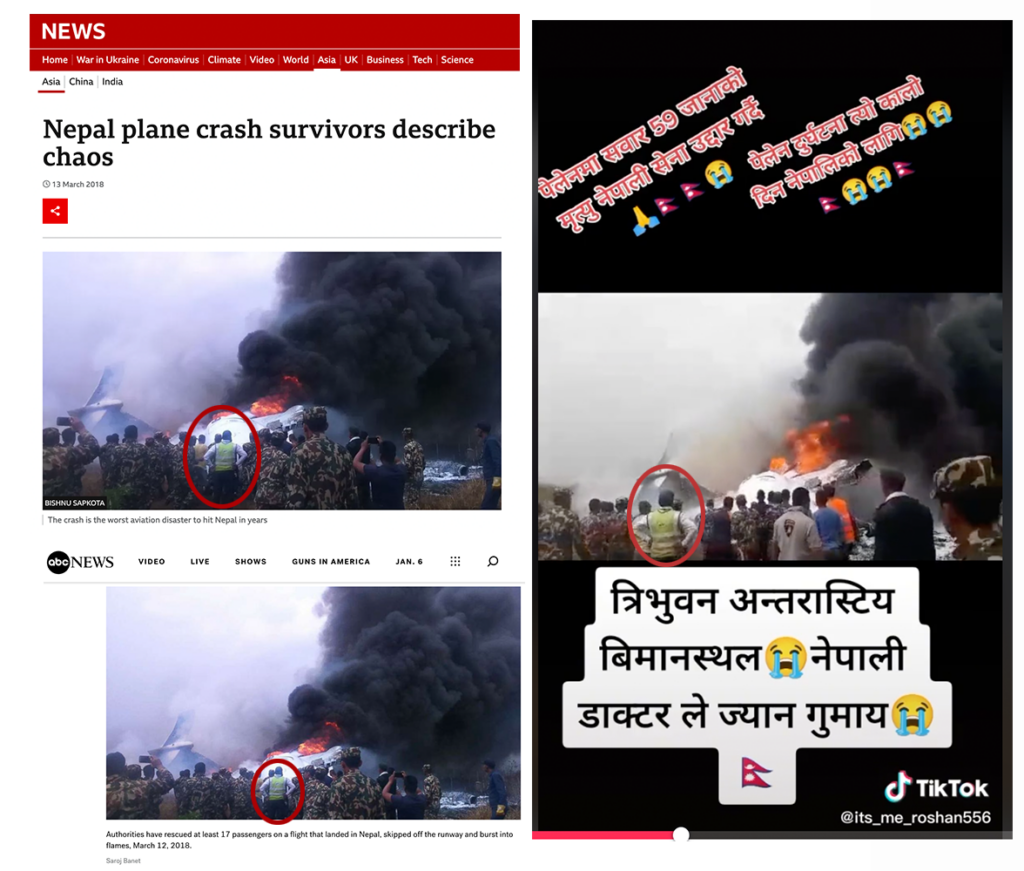 A Bombardier Dash 8 Q400 turboprop that took off from the Bangladesh Capital Dhaka carrying 71 people including four crew members had crashed during landing at Tribhuvan International Airport (TIA) in Kathmandu on March 12, 2018. Fifty-one people including 22 Nepali were killed in the tragedy.
Conclusion
The video purporting to show a recent air crash in Kathmandu is false. The footage actually shows the rescue operation by Nepal Army soldiers shortly after the crash of US-Bangla aircraft at TIA in 2018.
Sources
---
If you would like us to fact check a claim, give feedback or lodge a complaint, email us at checkthis@newschecker.co You can also visit the Contact Us page and fill the form.